End of Lease Program
Online resource for Audi drivers with step by step instructions on how to prepare for an end of lease inspection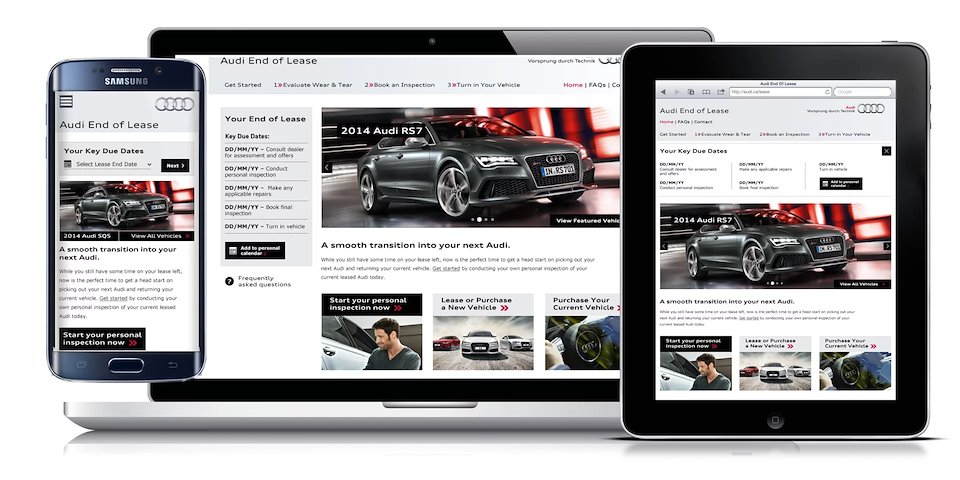 Website designed to replace bulky and costly physical package sent to Audi customers in preparation for their end of lease. The site has comprehensive step by step instructions guiding the user through what needs to be taken care of before they return their car ( pre-inspection, dealer appointment etc.) Since it can be up to a 9 month lead up process, the planner tool allows the user to add all of the key dates as reminders right into their personal calendar. The modular approach allowed easy updates to the site as new car models were released.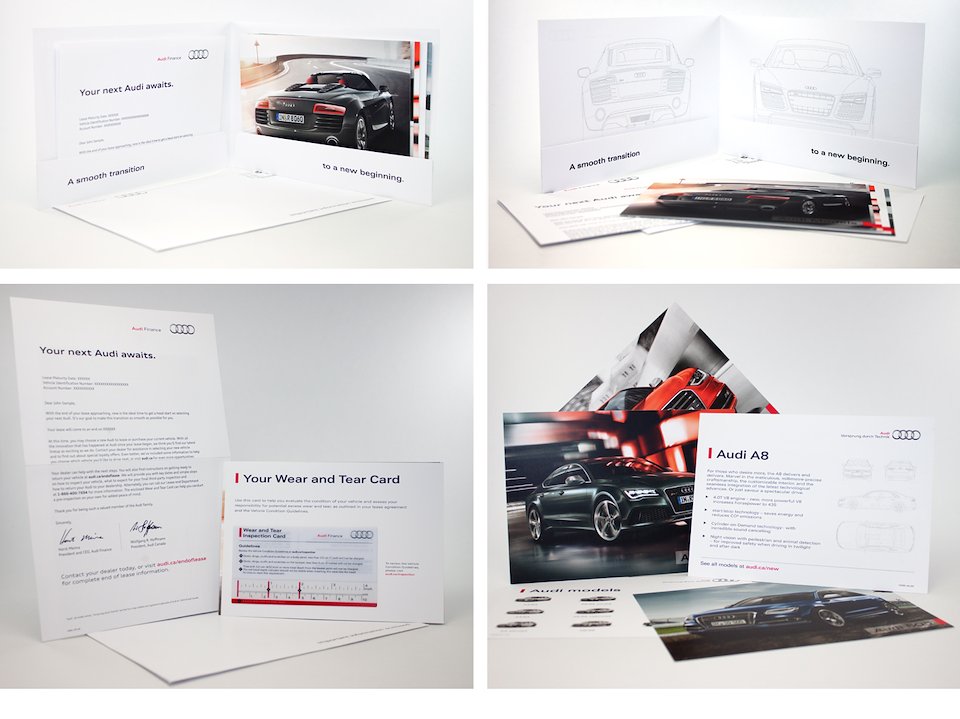 Expendable DM piece sent to end of lease customers driving them online. Even if they've lost their wear and tear card, it can be downloaded online and printed to scale.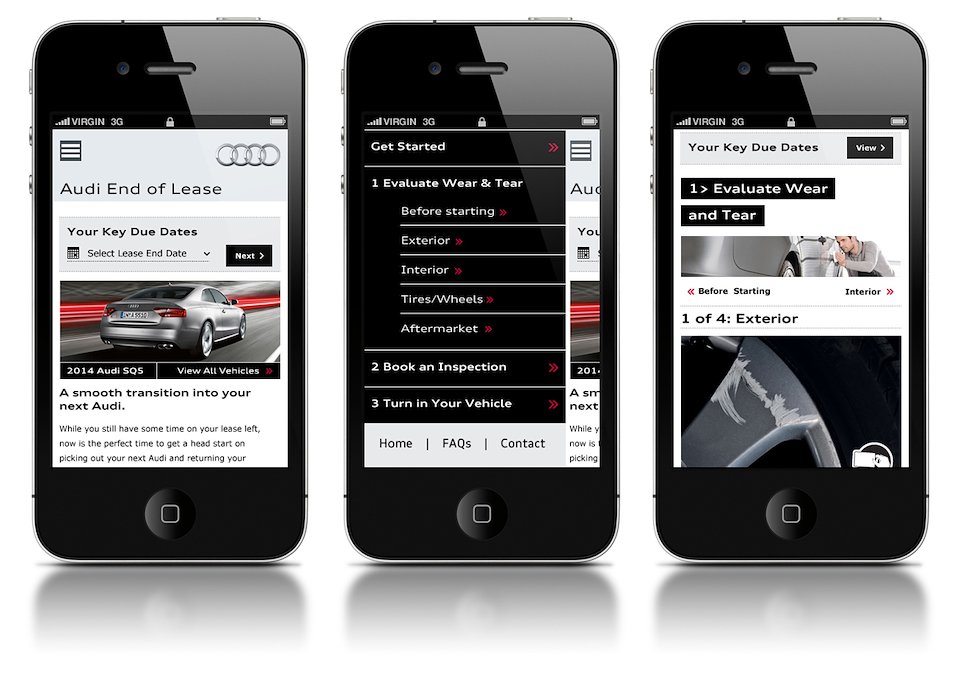 The site was built with portability in mind so the user could follow the instructions right from their phone while inspecting the car without the need to print anything.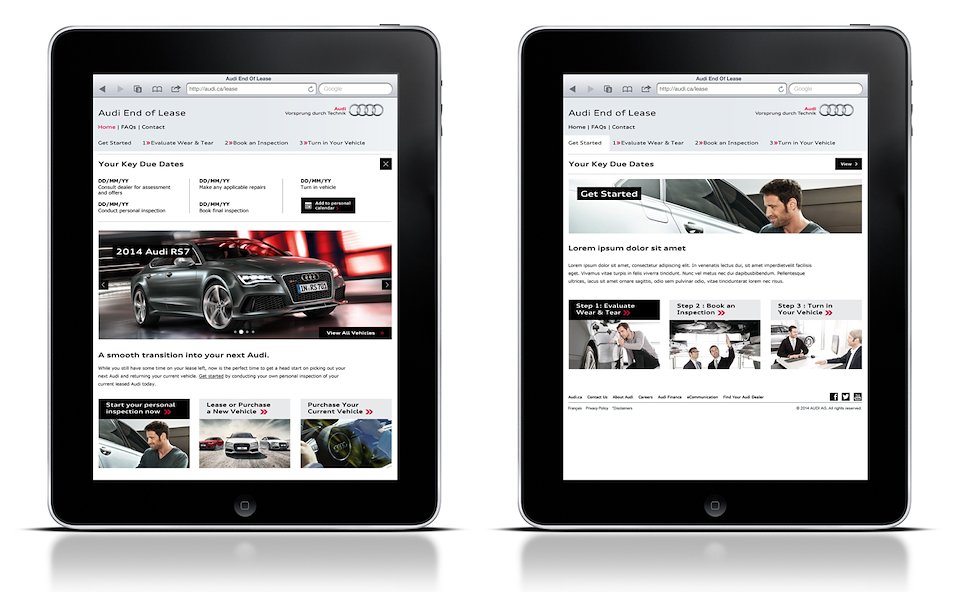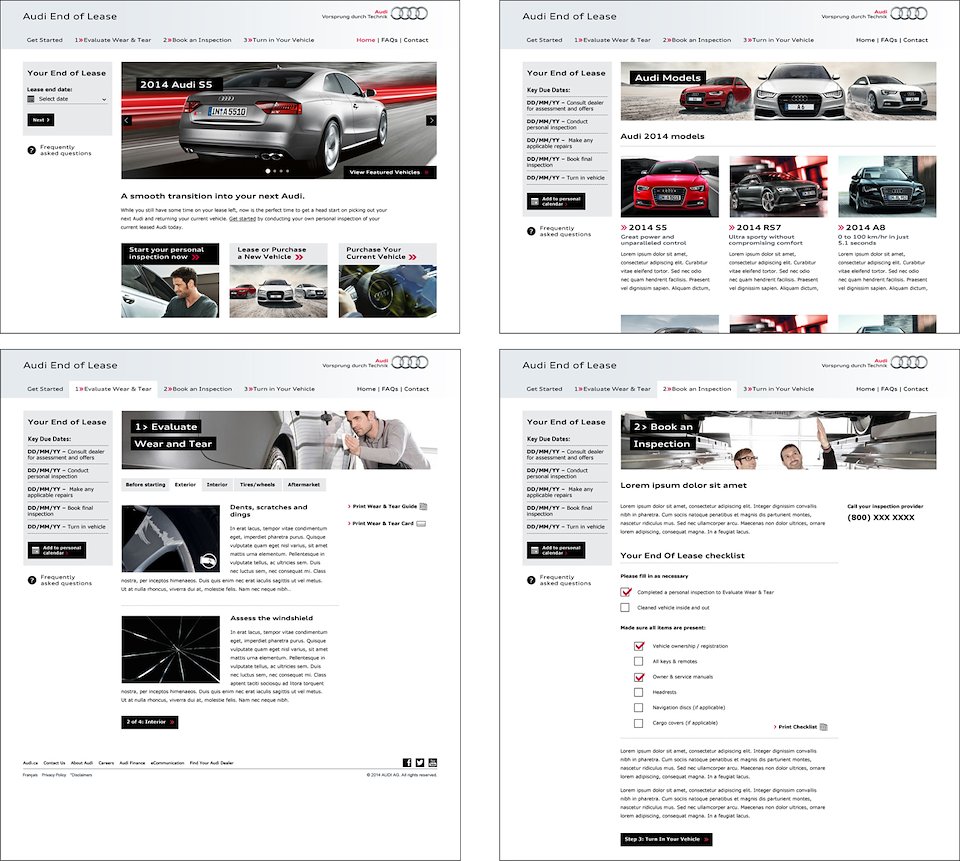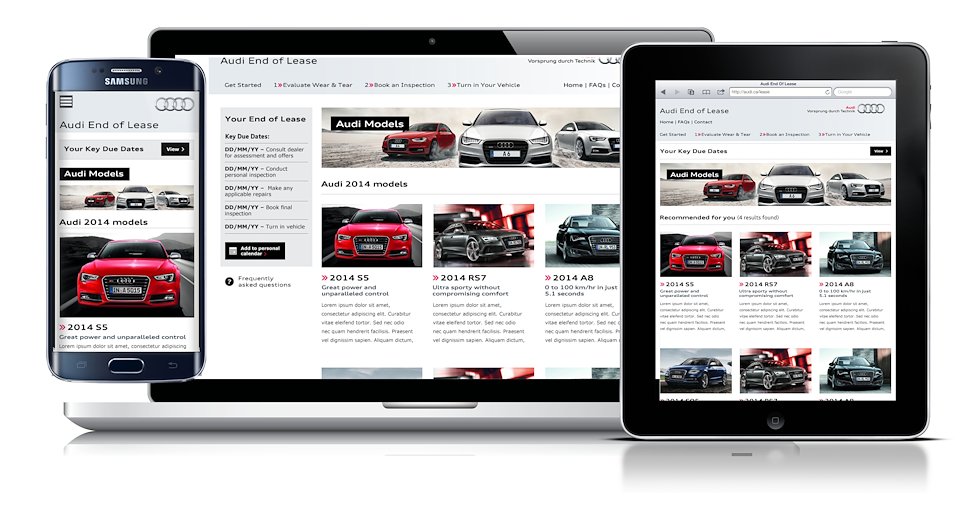 ---
Role Creative Direction, Customer journey mapping, UI/UX design

For Audi Canada

Date 2014

Type Digital CRM Portal + Print
Up Next:
PC Plus program launch