PC Plus program launch
Website prototyping, Onboarding email program and colleague education microsite for the launch of the new PC Plus rewards program
The PC Plus program soft launched in Ontario during the summer of 2013 followed by a national roll out in November.
As of December 2014 over 5 million members have joined the program, enjoying rewards on personalized offers.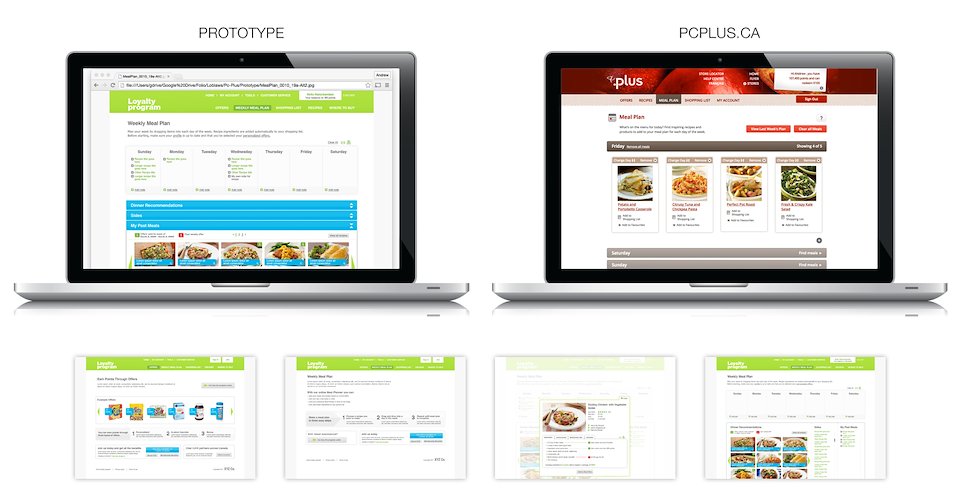 High fidelity, unbranded prototyping for user testing.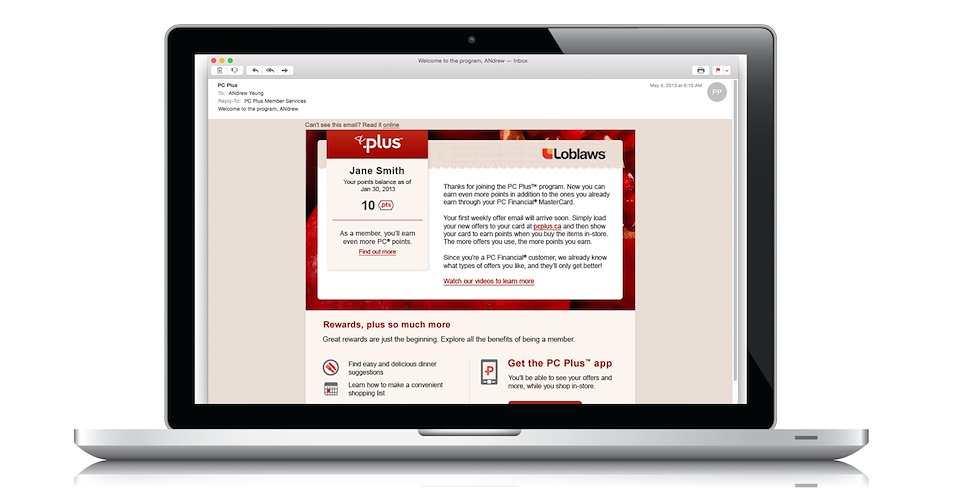 Designed the email UI for onboarding for new members.
Welcome & follow up email.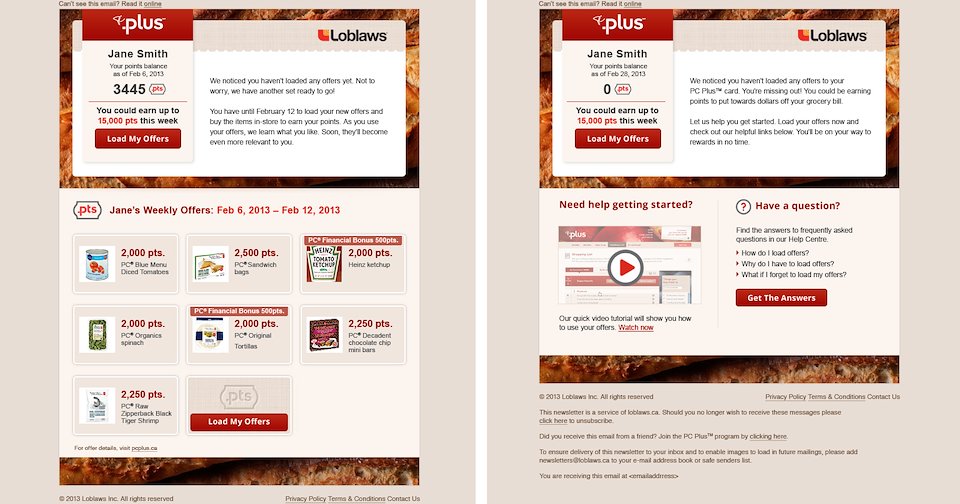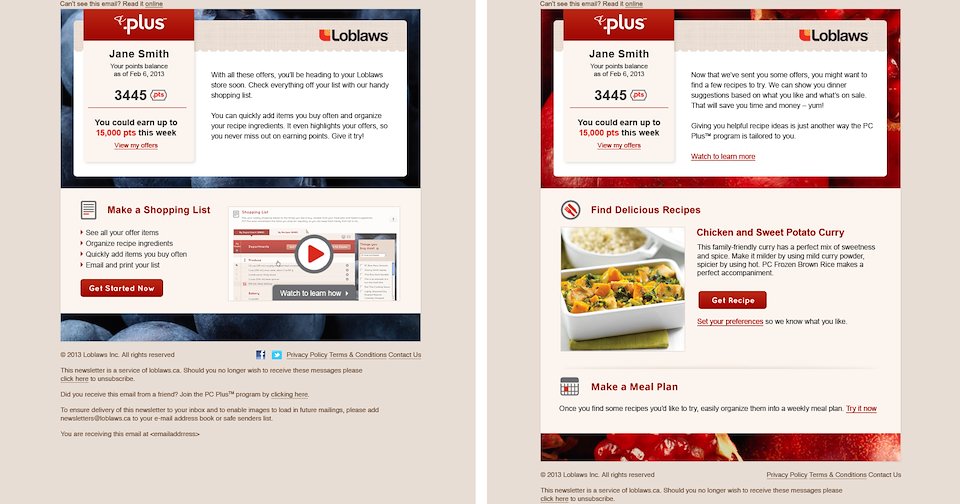 The success of rolling out a new type of reward program nationally across Canada's biggest supermarket chain relies heavily on the front line staff being knowledgeable.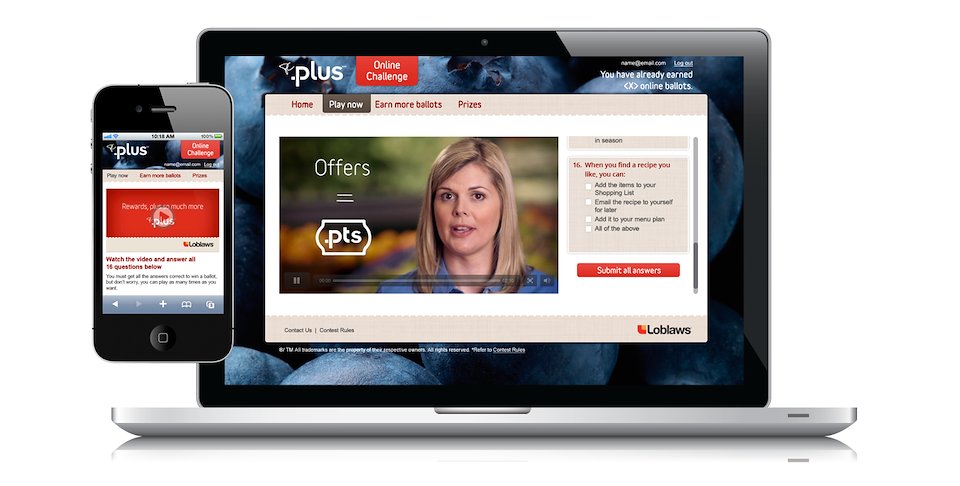 We created an interactive online challenge for colleagues to test their knowledge.
The secure site allowed colleagues to log in with their unique ID and take part in a quiz. They would be taken through different video segments and at the each they would be asked question.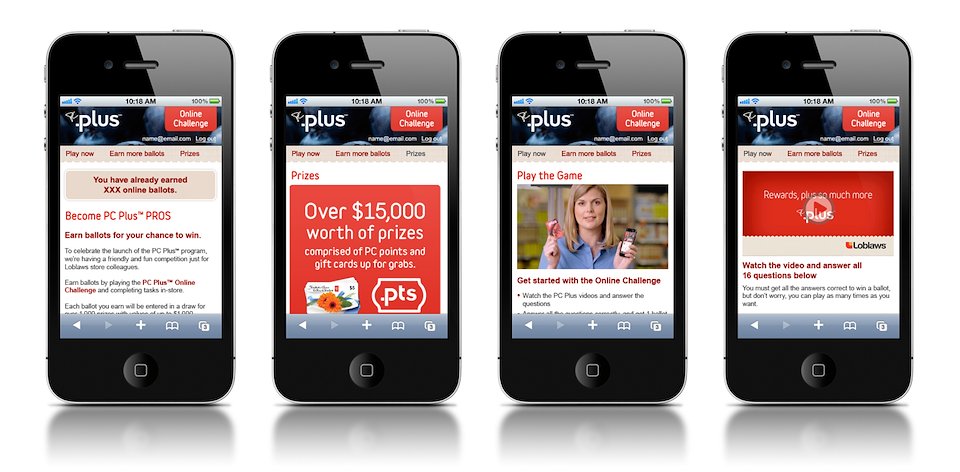 The site was designed with mobile in mind since most staff do not have access to a large screen while on the job.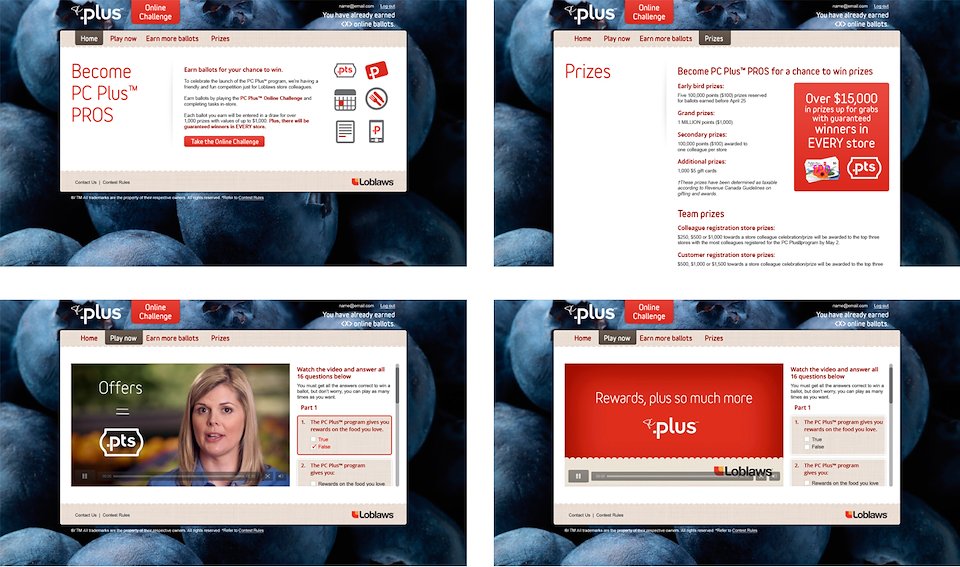 ---
Role Art Direction, prototyping, IA, UX/UI

For Loblaw Companies Limited

Date 2012

Type Program launch

Awards Shoppers Innovation Award: 3 Silver
Up Next:
2017 Audi A4 launch