Doritos.ca
Evergreen site for Doritos.ca with trending/viral curated content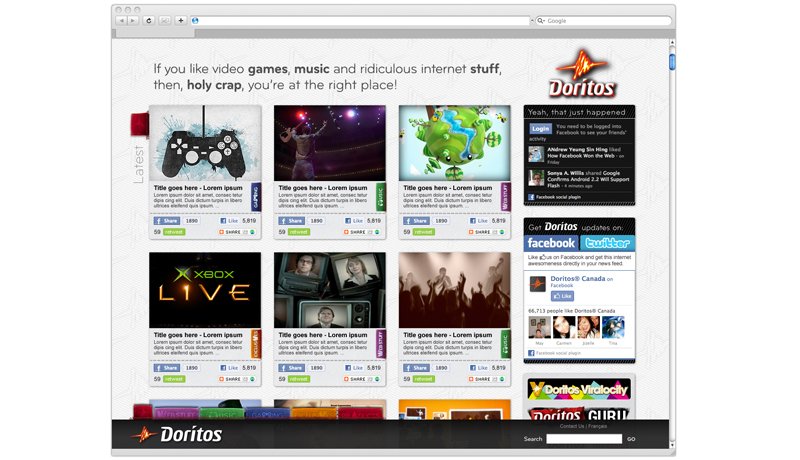 Doritos.ca was a still is a light-content destination when there is no specific campaign going on. To make it more relevant in between campaigns we designed it to be a portal for different "trending stuff" happening on the internet.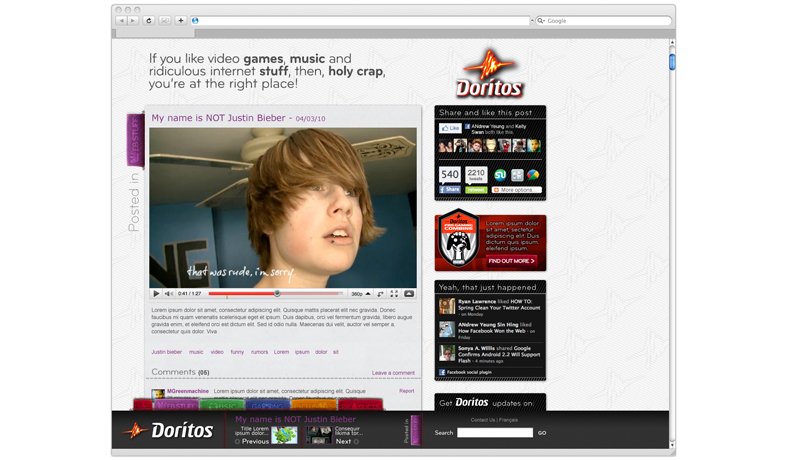 Content could either be brought into the CMS like in the above…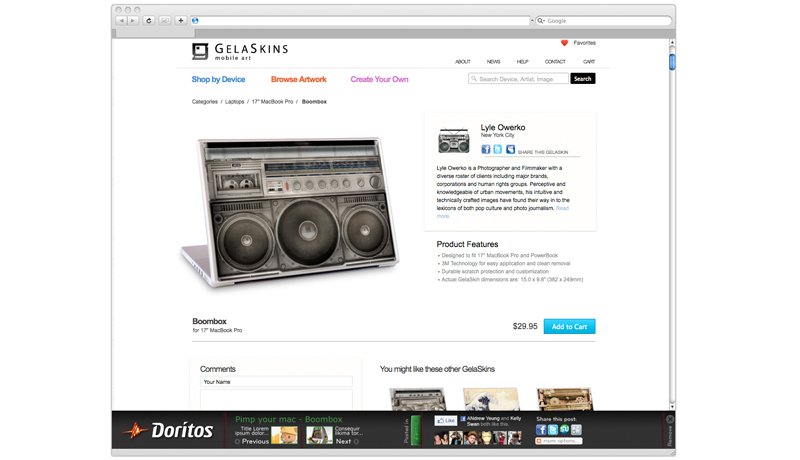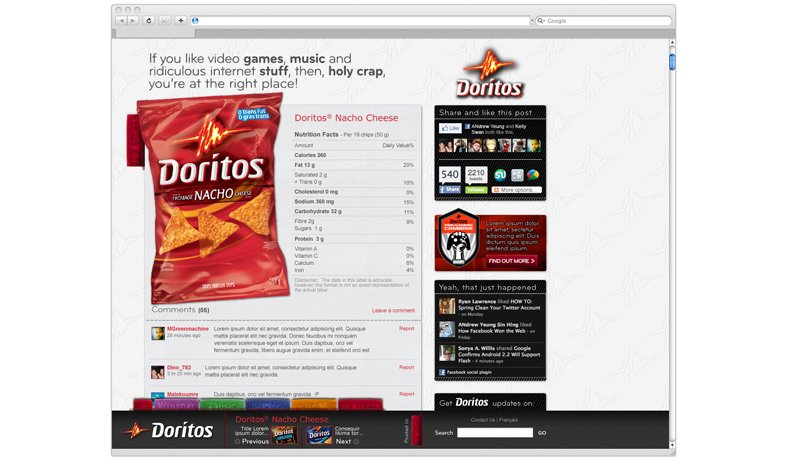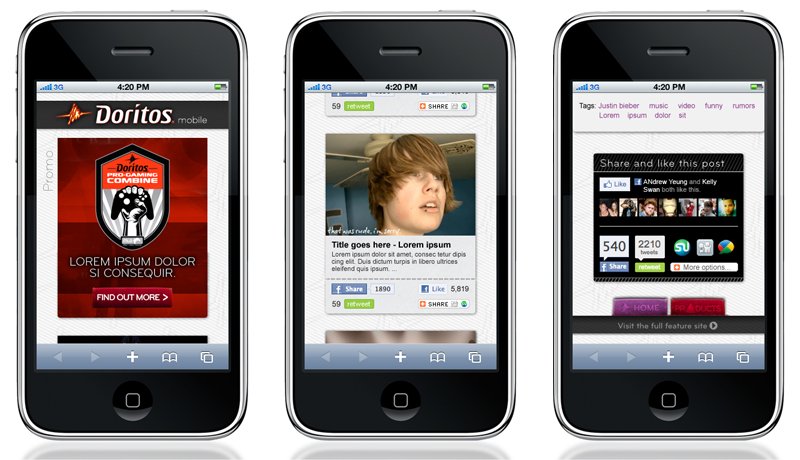 This was also one of the early sites (2010) designed to also work on mobile.
---
Role Concept, Art Direction, UI, UX.

For Doritos

Date 2010

Type Content Curated Site
Up Next:
Scene+ Spring Campapign