Indestructible A6
Campaign to boost the profile of the Audi A6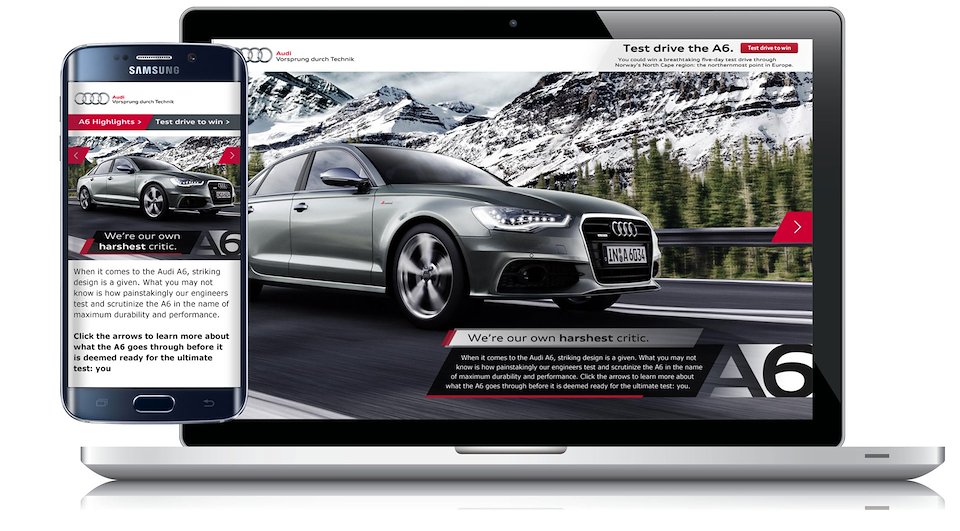 We made the A6 stand out of the crowd by appropriating a truism that applied to all Audi cars but which was never exploited as a sales message: rigorous testing.
To highlight the rigorous but sometimes dry lab test processes and make them more relatable, we built a responsive website to visually tell the story of which real life situations these tests were mimicking. The dry lab tests were replaced by striking visuals of the A6 in harsh environments.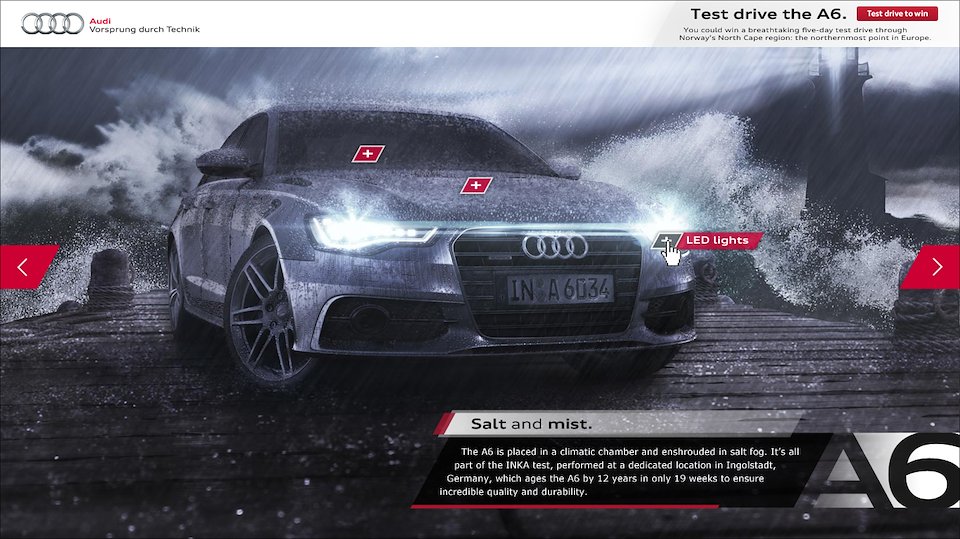 The A6 was featured in multiple harsh environments showcasing how indestructible it is.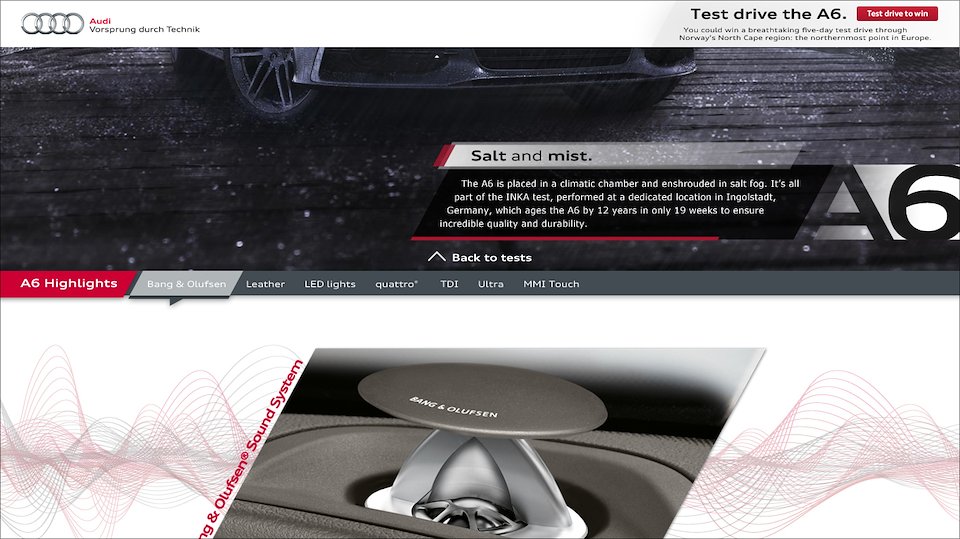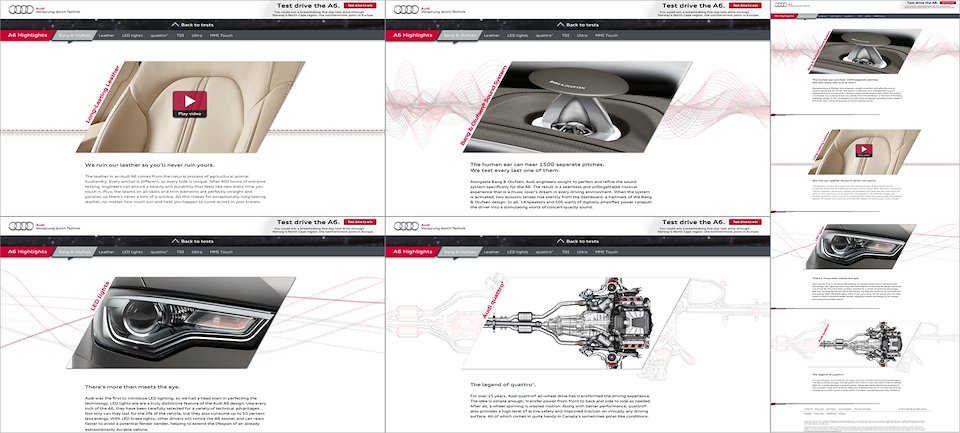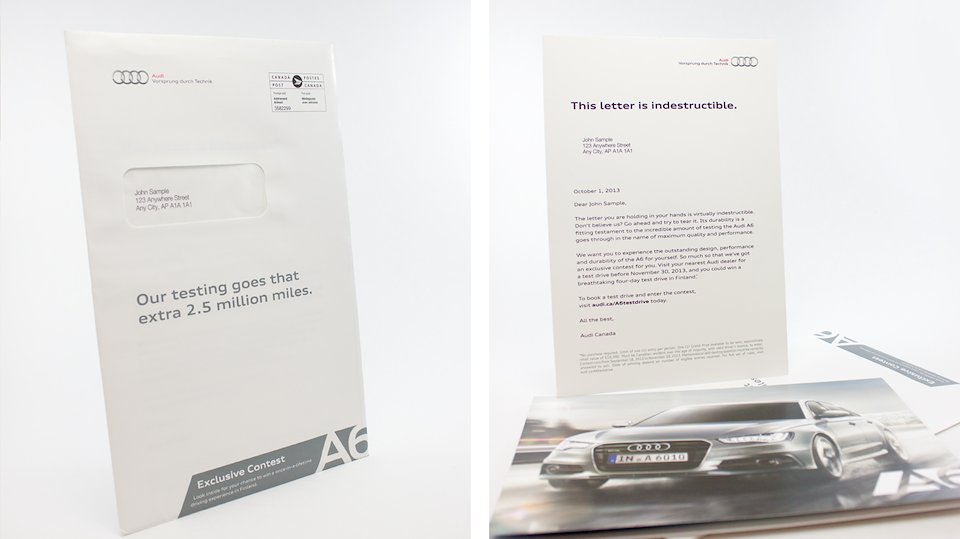 As part of the campaign Audi hand-raisers were sent a DM piece. The letter was printed on a special plastic polymer which made it impossible to tear with bare hands: a fitting testament to the A6's indestructibility.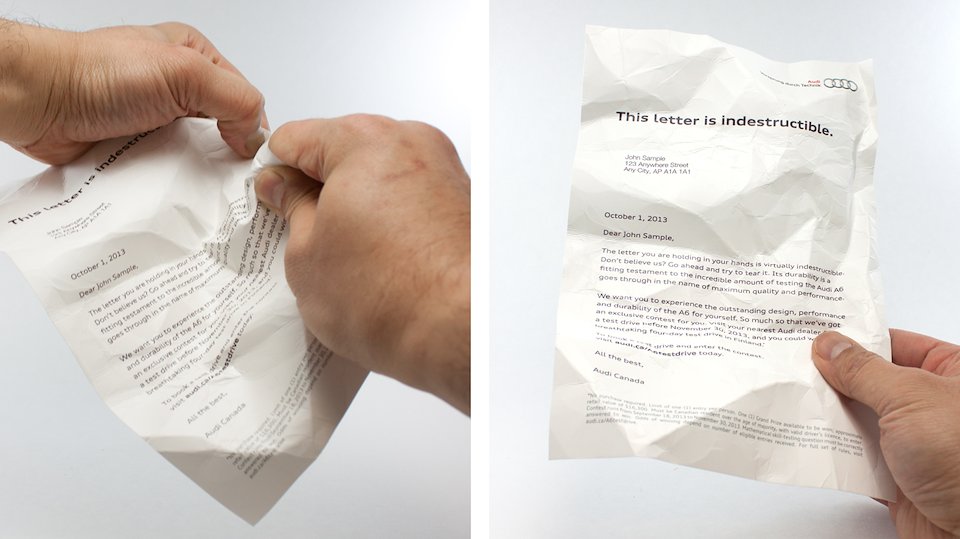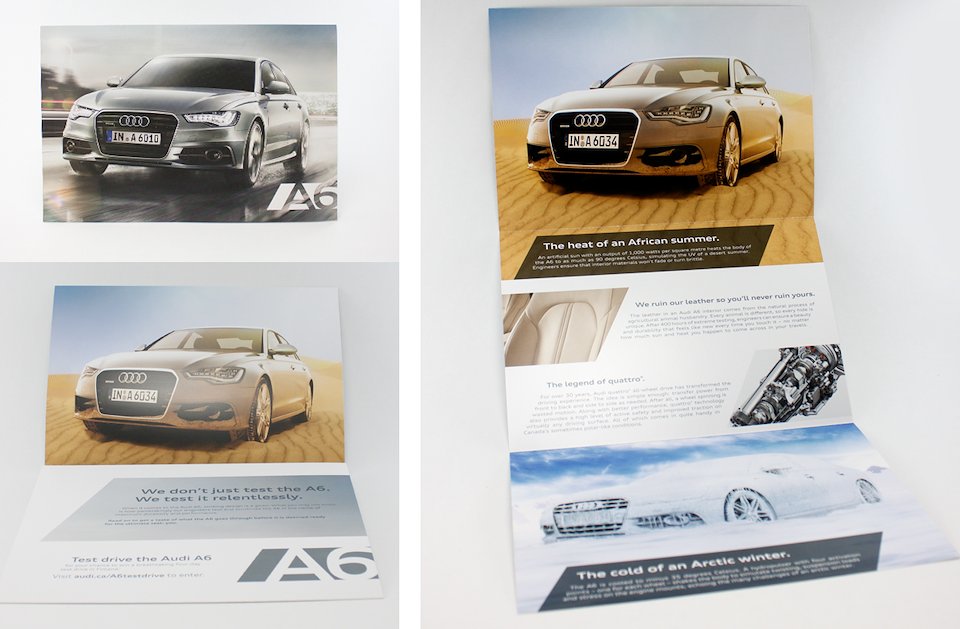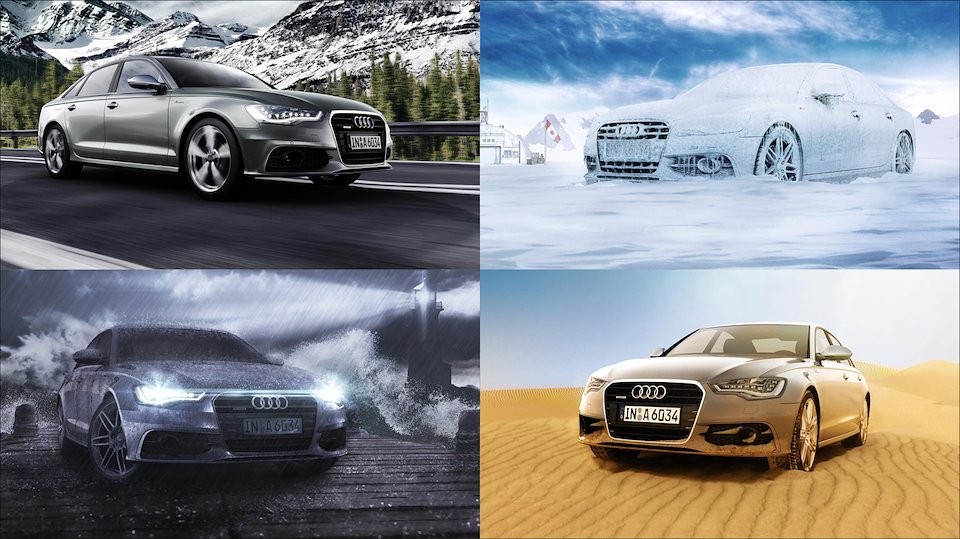 The different environment were all 3d rendered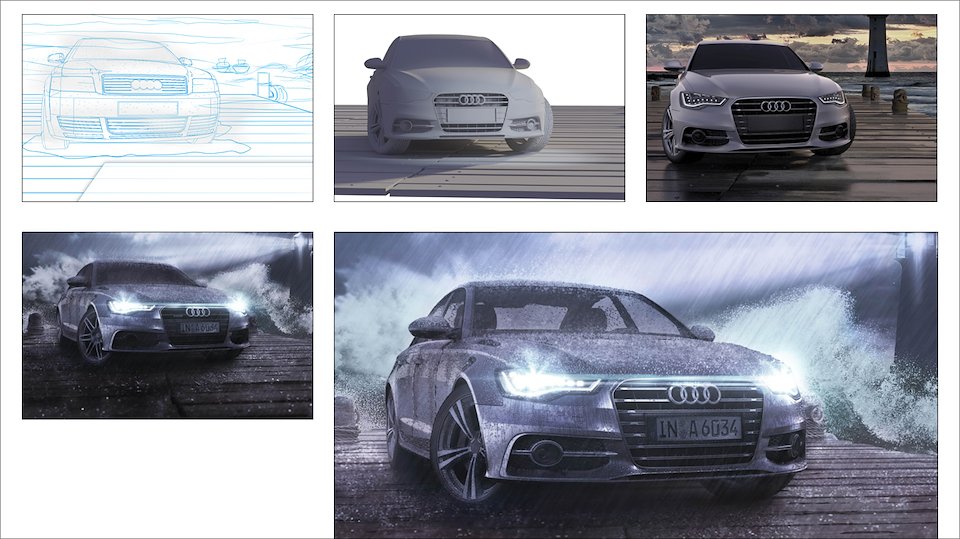 ---
Role Art Direction, UX/UI

For Audi

Date 2013

Type Campaign Website
Up Next:
Green Giant Canada