Great Stops - NHL Winter Classic
Bridgestone NHL Winter Classic awareness campaign
Our objectives were to create an emotional connection between hockey and Bridgestone in Canada for our fans. Our solution was two simple words: Great Stops. Every Canadian hockey fan understood this double meaning: the two words inherently linked Bridgestone winter tires to the ability to stop in winter conditions AND equally to goal-stopping in hockey, highlighting Bridgestone's NHL Winter Classic® sponsorship.
The campaign lasted just three short week and included a micro-site, emails, wild postings, online ads, radio, promoted social posts, a Twitter party and an in-rink digital display.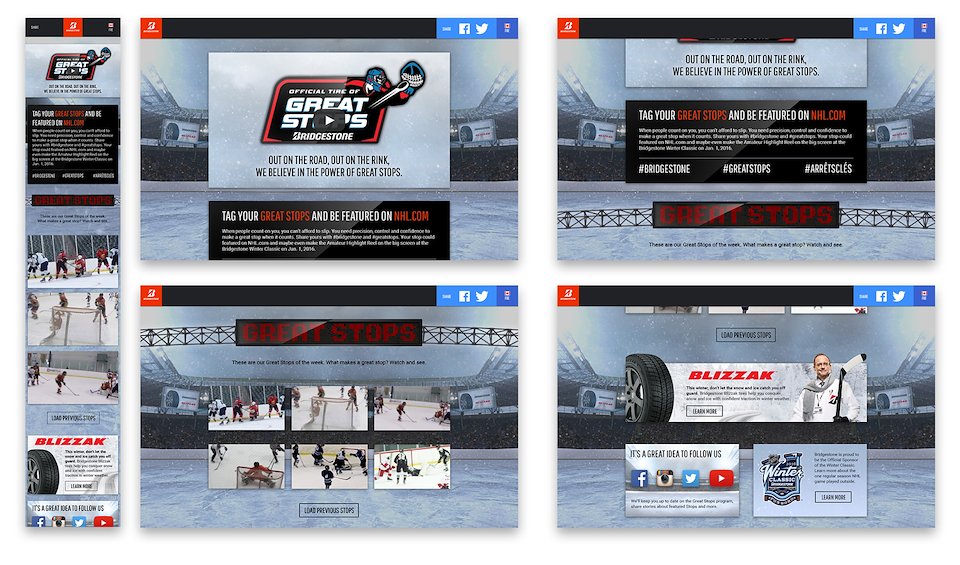 Overall budget under $150, 000.
• 65 million impressions in one hour
• Twitter Party trended 2nd in Canada
• 133, 825,772 impressions overall
• In an unheard of move, the NHL posted and promoted Great Stops on their social channels
• Exceeded projected reach by 460%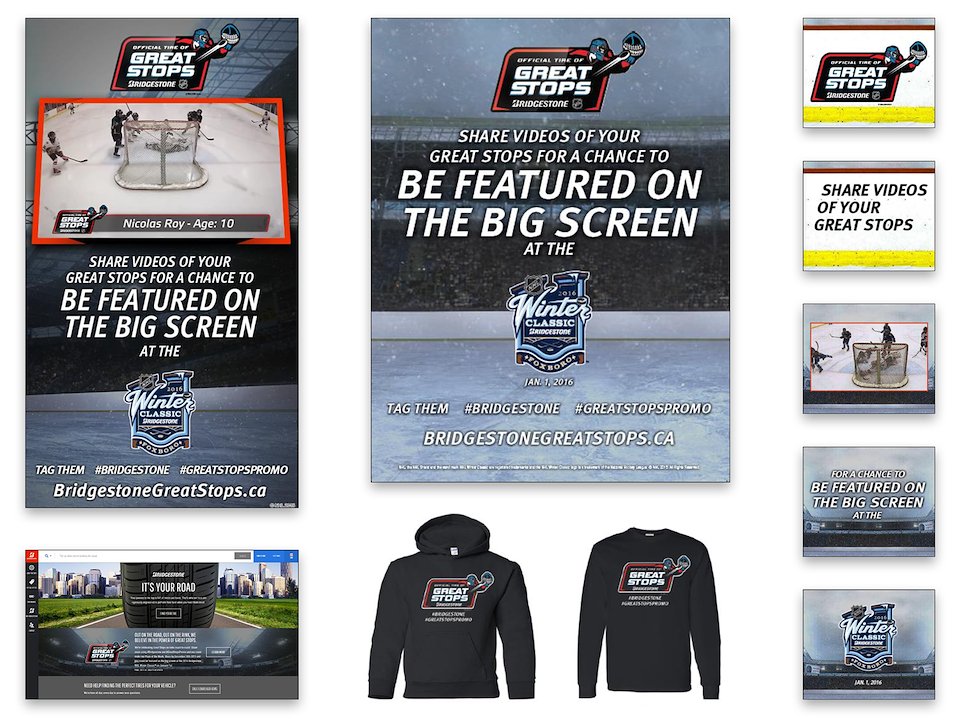 Clockwise: RInk Lobby digital Display, Wild postings, Online Ads, Giveaway apparels, Cross promotional banner of Bridgestone Canada site.
---
Role Concept, Art Direction, UI/UX, Logo Design

For Bridgestone Canada

Date 2015

Type Intergrated Social Campaign
Up Next:
TD Bank North America Email Design System